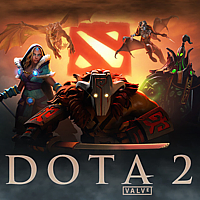 Dota 2
3 active events
More information
What is Dota 2?
Dota 2 is a competitive MOBA developed by Valve Corporation.
How does Ranked mode work?
Log into the game and you must play in Ranked and unranked.
You have 90 minutes to play, only the next game will count.
You will win: Fun Coins, Ranked points and OC League points if you are Premium.
Your match counts towards:
Cesar12345

jeancitocr70

maatrixx89

Top gamers
Pos.
User
MMR
Played
Won
Ratio