Get your OC Cash pack and start competing
Total prizes delivered:

332

Total prizes value:

$12,928.00
$4.49

$14.99

$59.99

$149.99
Do you have a promotional code?
i
Play OC Cash mode to compete against players of your same skill level or whoever you choose manually, and win their OC Cash. Your matches will also count towards other events.

Join Seasons of your favorite games to win the big OC Cash prize. After joining, every match from Ranked and OC Cash modes will count towards the season.

Play as many games as you can in the Arcade mode before the event finishes of your favorite game, and get the OC Cash prize pool, which keeps raising the more players participate and games are played in the event.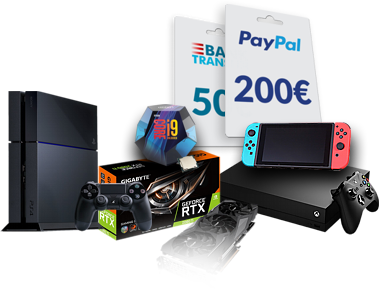 Redeem your OC Cash for a lot of prizes in the shop.
The more you have, the better prizes!